SKYECOVE'S FIRE AND LIGHT
"APOLLO"
CH BRIARBROOKS AVATAR X CH SKYECOVE'S FIRST LIGHT

Skyecove's Crescendo
"PEAK"
CH BRIARBROOKS AVATAR X CH SKYECOVE'S INFERNO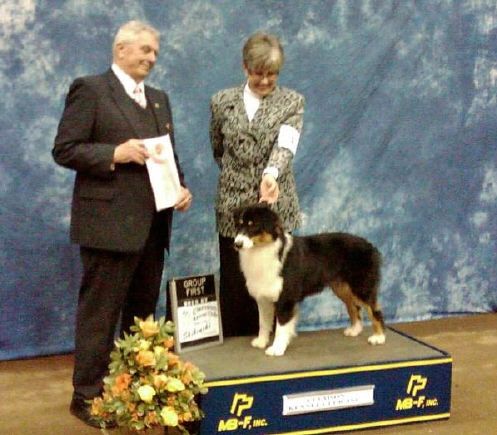 SKYECOVE'S NO BOUNDARIES
"SKYLER"
CH BRIARBROOKS AVATAR X CH SKYECOVE'S INFERNO

OWNED AND LOVED BY ALAN ONG
CURRENTLY RESIDING IN THE PHILIPPINES

FIRST SHOW WITH ALAN GARNERS A
GROUP ONE!!!!!!



SKYECOVE'S SILENT COUNTERMEASURE
"SHOOTER"
MBIS DREAMSTREETS SEASON TICKET X BRIARBROOKS MERITAGE ROM I

AKC
GCG, TDI, RN, RA, RE, BN, MAJOR POINTED
ASCA
RN, MAJOR POINTED
MULTI UKC BIS
UKC CH.
UKC
URO1, URO2

"Torch"
Skyecove's Touch the Wind

Ch. TK Rocks Running Like the Wind x Ch Skyecoves First Light

Torch has just begun to show and has gotten so many compliments for a young boy. He has also garnered the coveted Bred By Exhibitor award at each show and gone on to will the BBE Group. I look for the boy to do many great things as he matures!